If you are interested in my part identification service, please go to the

"Part ID Services"

page.


I pride myself on accurate identification of the parts I sell. One of the key items to this is a large library of parts catalogs and literature from General Motors, Delco Remy and other suppliers. I consider it to be a huge asset.

By having this wealth of data, I am able to tell you more than the basic application for a part. I can tell you if it is first or second design, what option package may apply, model year or production break-points and more. I am only limited by what was printed in the catalogs.

I had picked up a few Pontiac parts catalogs when we first started collecting parts. These got us by when we were looking up parts for our GTO, but when I had to ID an Olds or Buick part, I met a roadblock. My collection really took off when I met a seller at a local swap meet who no longer needed his parts catalog collection. When I purchased it from him, it literally filled up the interior and trunk of my 1976 Chevy Impala! This was when my education truly began. I worked as a technician at an Olds dealership at that time, and some of the senior parts countermen gave me a lot of good advice.

My next roadblock was when I could visually ID a part, but couldn't find the part number in the catalog. That is when I found the beauty of the price schedule. Number changes, discontinuation dates, divisional interchange and other data made a big difference in identifying parts.

I purchased a number of older Buick, Olds and Pontiac parts catalogs on eBay, but a lot of my collection was found one piece at a time at swap meets and other sources. I may have a sizeable investment in all of my literature, but it truly pays off in correctly identifying my parts.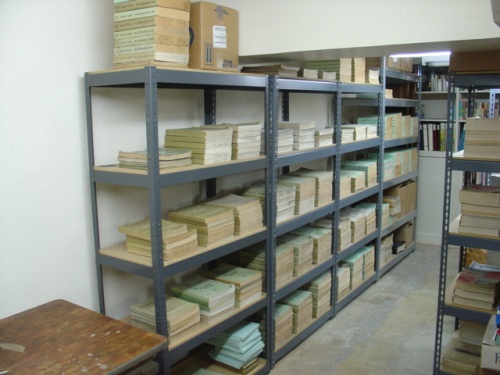 These are my price schedules. No pretty pictures, but page after page of beautiful data.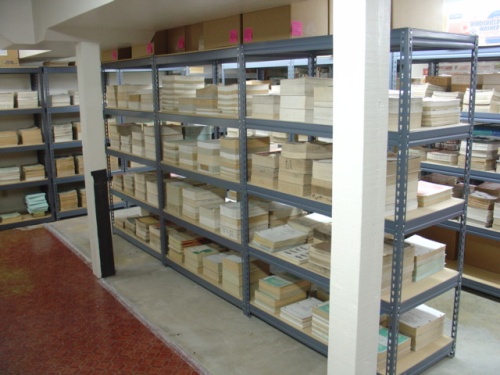 These shelves contain my Pontiac and early Chevrolet parts catalogs. The rest of my Chevy parts catalogs fill an entire shelf unit, but weren't photogenic on the day of the shoot.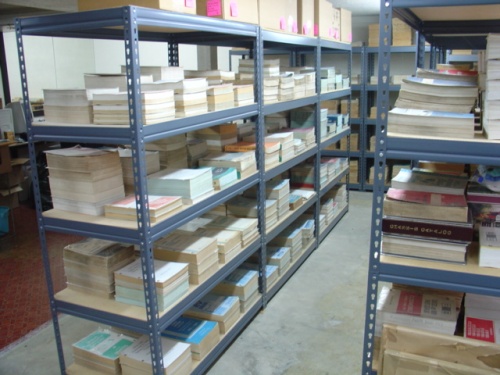 The shelves on the left contain my Chevrolet and GMC Truck & early Buick parts catalogs.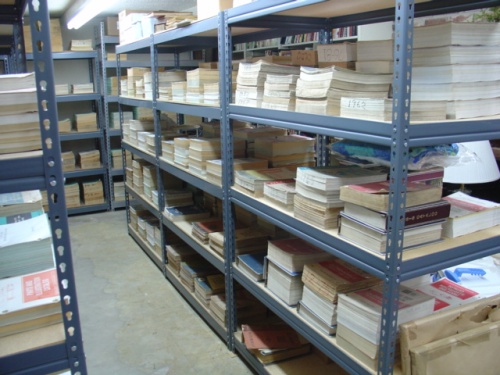 These shelves contain my late-model Buick and early Oldsmobile parts catalogs. On the back side are the late model Olds & medium-duty truck catalogs.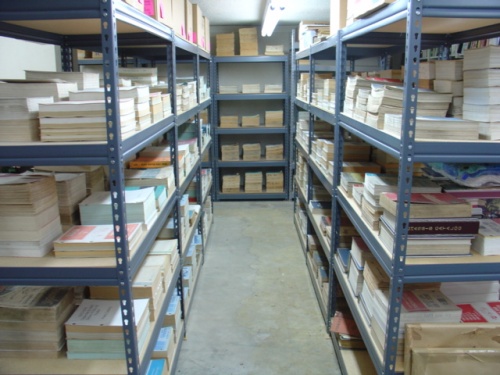 Here is a view down the row. No smoking allowed!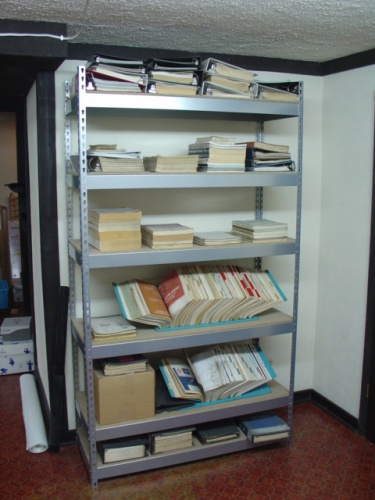 This rack contains Delco catalogs, plus suppliers for GM not out of the divisional parts catalogs. For example, Rochester carburetors, Packard wiring and so on. I also have a good number of divisional accessory catalogs and lists from the 1930's to the 1990's.